Photo reblogged from Oh Yeah. with 11 notes
It's official! My band's gonna be performing at the UP Fair this year!

I'm so thankful and proud that we'll be playing at the night my org is heading. I'm really proud to be part of a music org that's so dedicated in giving people not only great performances but are also so efficient (I might even say the best) at the little intricate details in events organizing that the audience might not pick-up on.

Stuff like band-organizer relations, the program, logistics, and BEING ON TIME. Yeah, time is always a problem at the UP Fair but I promise you we will start and end at the right time on February 14.
Photo reblogged from ROOTS: MUSIC AND ARTS FESTIVAL with 12 notes
LoFi is extra special this year.
Photo reblogged from with 26 notes
Nice!
I forgot to include ALL this important information in the Ang Nawawalang Soundtrack, Volume 1. Please forgive me. 
Artist: Fugees Album: The Score Comments: This was the first album (cassette tape) I purchased EVER. Back then, MTV was still very popular and I enjoyed watching (listening) to Ready or Not, Killing Me Softly and Fu-gee-La so I bought the album. Since I was still 13 at the time, I didn't really understand much of the words  (I coudn't search for the lyrics in the net and even if I did, I also wouldn't understand their meaning). But I still sang (rapped) along with the songs even though the lyrics were expletive. Listening to it again, I understood now what the songs were really about. I learned that 2/3 of the Fugees are Haitian-American and that they were from New Jersey and that they were from the ghettos. And I also realized that they made really good lyrics and nodded with myself upon reading in Wikipedia that they are one of the most influential HipHop artists. It's just so sad that Lauryn is no longer in good terms with Praz and Wyclef. She made really good melodies in the choruses. My Rating: 4/5 Favorite Tracks: Cowboys, Mista Mista, Ready or Not Track I like the least: Manifest
Artist: Eraserheads
Album: Bananatype EP
Comments: This was my second E-heads purchase. I bought the CD on the day of it's release. I love the "I-don't-fucking-care-I-just-wanna-write-songs mode" of this EP, and at the same time, the songs are fucking great. Harana is singable yet somehow weirdly relatbale and it has an epic outro. I taught my sister how to sing it. Policewoman was hilarious and listening to it now made me realize that I didn't understand some lyrics when I was in 1st year High School. Bananatype/I can't remember you is full of energy and it was the first time I heard about a dude named Sancho. And of course Tikman was a already a classic before it was even released because of the Burger Machine commercials. (Robin Rivera however, did not produce this track.) Overall, I really enjoyed this EP because it made me more excited for Sticker Happy which was also released in 1997.
My Rating: 4/5
Favorite Tracks: Harana, Tikman
Track I like the least: Policewoman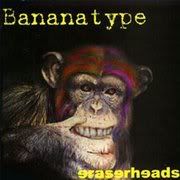 Photo reblogged from Music In My Head(phones) with 19 notes
THE UP UNDERGROUND MUSIC COMMUNITY presents:

Animal Manila: Show Your Horns
revealing the inner animal in music through live, electrifying performances!

Featuring fresh and upcoming bands:Bears in Peril
Urduja
All We Wanted
Stomachine
Tard
TOI
Penguin 627
Ambimind,
With Fingers Crossed
Anton and The Salvadors
and The Yeah Go's, ready to rock out, belt out, grind out each gritty note like animals breaking free from their cages!

We'll also be having a CD swapping at the event! Just bring an ORIGINAL Music CD, drop it in our box during the event and take one out AT RANDOM.

Animal Manila will be happening at Freedom Bar Anonas, on August 12, 8pm - 2am. Ticket prices at 100 Pesos.
Artist: Death Cab For Cutie
Album: Codes and Keys
Comments: I freakin LOVE this album! I like it better than Narrow Stairs and Plans, and I loved those 2 albums.
My Rating: 5/5
Favorite Tracks: Home is a Fire, Stay Young Go Dancing, Unobstructed Views, Underneath the Sycamore
Track I don't like: None!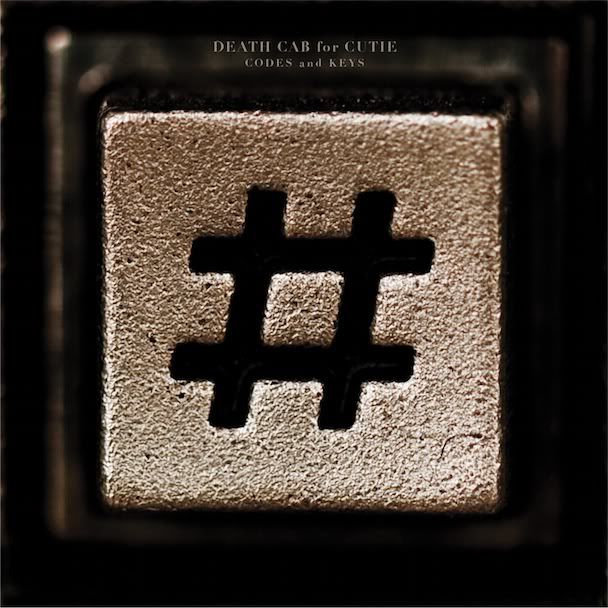 Artist: The Coast
Album: Expatriate
Comments: Very indie and heartwarming. I like the songs, specially the guitars. But I don't like the quality of Ben's voice that much. 
My Rating: 4/5
Favorite Tracks: No Secret Why, Killing Off Our Friends
Track I don't like: The Moon is Dead